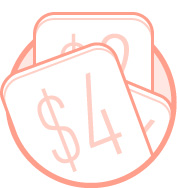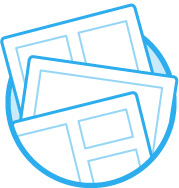 Revenue Cycle Management
Our billing service uses newer technology that could get you paid as early as a week for your services.  We also make sure that the claims rejections are minimal. The job is done right at first. All the efforts are done to get all the procedures paid, making sure nothing is left on the table.
HIPAA Compliant
Faster Payments
Minimal Rejections
Multiple reports to cater your needs
Follow up on denied services
Patient collection module
Patient statements
Cost Effective and trust worthy
Staffed with US based certified professionals

AND BIGGEST OF ALL

 : If you are satisfied with your software, we will still let you keep it and  STILL will be able to deliver  you the good results.
Practice Management
Our Practice Management software helps you collect all the information upfront necessary to file the medical insurance claims. Practice Management System's technology then leads to the efficient revenue cycle management.
Appointment Scheduling and reminders
Auto Eligibility Check
Demographic Details
Charge Entries
Claims Submission
Improved Efficiency
Credit Card Processing
EMR
Not just the Revenue Cycle Management and Practice Management, but we provide " Game Changer "  EMR solution. The EMR solution that reduces physician's time significantly documenting the charts. Contact us for further details.
Usability that reduces time for documentation significantly
Very Interactive
Newer Generation EMR
Patient Due Collection
With recent times, patient portion of the approved amount is greater than ever. Sending statements and collecting the money improves your bottom line significantly. Our patient collection module is designed just for that.
Claim Submission & Payment
MAKS Billing & Consulting reviews all claims for accuracy before we file them. All claims are filed in electronic format when available or submitted in paper form if required. MAKS Billing & Consulting sends it right the first time for faster payment for your practice. You can see payments into your pocket as early as within seven days of the services provided. Our rejection rate is even less than the industry standards.
Reports
We provide a transparent system and can get you numerous reports. Reports include to help you analyze the practice. We strive for your success. So let us join hands and build a partnership that is built on transparency and trust. You will see the difference.
Credentialing
We will help your credentialing process to get you on the insurance plan that you may wish to be part of.
Healthcare IT
We do provide excellent customized solutions for your office. Let that be small or big office we got you covered, with cost effective and efficient solutions. Please visit  MAKS IT Consulting website or Contact Us for further details.